Site Map


E-Bikes Ottawa Electric Bicycles (power assisted bikes). Gio models from $799.99. Lithium battery e-bikes from $1299.95.

Alternative means of transportation - Electric Vehicle

EV batteries for electric bicycles are available individually, including DZM batteries. Other electric bike parts available separately including, tires, tubes, valves, chains, brake cables, handle bar mirrors, etc.

Bring your electric bicycle, starting October 1st, for your winter maintenance program, so you can enjoy the Spring weather immediately.

For a quote on an Ottawa electric bicycle, please email us directly. For faster response time, please call the store at 613-563-0029 rather than email.

Click here for the French Electric Bicycles page / Clickez ici pour la page française des bicyclettes électriques

Eco-Friendly Ottawa bikes, power assisted pedal bicycles are ideal for people wishing to exercise without strenuous effort. Even people with respiratory or cardiac difficulties will be able to maintain top physical condition and exercise at their own pace. The electric assisted bicycles will also enable travel of great distances. Whether the electric bicycle is used for running errands or a Sunday ride with the family, you won't want to leave home without it!

All our electric bikes meet the MTO requirements under section 2(1) of the Canada Motor Vehicle Safety Regulations and come with the sticker to prove it. Be careful buying bikes that do not have this sticker or home made (custom) stickers.


---
Gatineau / Ottawa Ecolo-Cycle Electric Bikes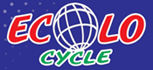 ---
Ottawa E-Bikes by Daymak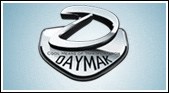 ---
Tao Motor Electric Bicycles



---
Emmo E-Bikes







---
Michael Blast E-Bikes



---