Site Map

Electric Mobility Scooters - 100% Eco Friendly
For a quote on an electric mobility scooter, please email us directly. For faster response time, please call the store at 613-563-0029 rather than email.

Electric mobility Scooters in Ottawa for those who need a little help getting around. These scooters are 3-wheel vehicles perfect for people with disabilities, perfect for getting around the campground, work place, local grocery stores, etc. No driver's license, no insurance required, no gas... 100% eco-friendly electric emission-free fun to ride scooters, come try one out at the store in Ottawa.

All our electric bikes meet the MTO requirements under section 2(1) of the Canada Motor Vehicle Safety Regulations and come with the sticker to prove it. Be careful buying bikes that do not have this sticker or home made (custom) stickers.


---
Ottawa Disability / Mobility Electric Scooters by Ecolo-Cycle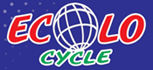 ---
Ottawa Daymak Electric Mobility Scooters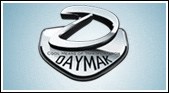 ---
Emmo Mobility Scooters



---
Tao Motor Electric Mobility Scooters

---
Gio Mobility


PLEASE READ - Important law information on Electric scooters in Ottawa.