Site Map


For all your scooter questions or quotes, please email us directly. For faster response time, please call the store at 613-563-0029 rather than email.

We are Ottawa / Gatineau's largest Kymco dealer and carry the most variety of scooter brands in the Outaouais. Several different scooter styles are available, Vespa style, full fairings, motorcycle look-a-like, etc. Drop by our Ottawa store, we have several styles on display. We also do small engine repairs to scooters, mopeds, snowmobiles, snowblowers, etc.

Also, for a list of scooter parts, visit the following websites, write down the part you need, and email us, we can get them in for you:

Click here for the French Scooters page / Clickez ici pour la page française des scooteurs / mobilettes. Vous pouvez aussi visiter notre nouveau site Français pour la vente de scooteurs, disponible à www.scooteurs.ca. On fait aussi la réparation de petits moteurs.


You need a motorcycle license to ride some of these scooters and mopeds. For an Ottawa motorcycle training course, please visit: http://motorcyclecourse.com. If you are confused about the differences between a motorcycle, scooter and moped, you can read more about the law on the Ontario Ministry of Transportation website.


---
Gatineau / Ottawa PGO Scooter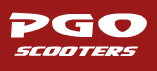 ---

PLEASE READ - Important law information for Ottawa riders

We sell all over Ontario and Quebec, including Kanata, Orleans, Stittsville, Kingston, Casselman, Embrun, Hawkesbury, Lachute and Mont Laurier.