Site Map

For a security system quote, please call us (613-563-0029) or email us directly. For faster response time, please call the store rather than email.

We carry the full line of Ungo, Viper and Alpine security systems, ranging from a basic anti-theft device to an all out security system with a proximity sensor.

Tired of freezing your pants off in the morning trying to warm up your car?? Get a remote car starter installed and start your car from a distance. We carry Viper, Autostart, Polarstart, Compustar and Clifford auto starters.


Alarm systems starting from $299.95.



---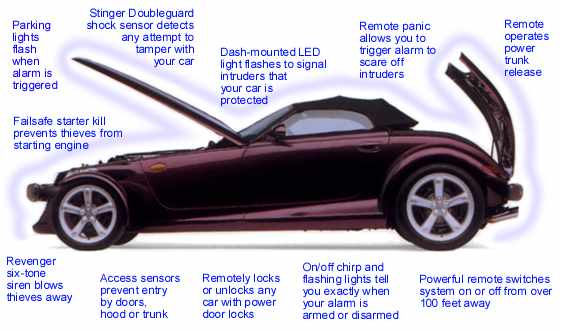 ---

Click on the "alarms" link below for information and links to manufacturers.


Pagers
Hood locks
Voice sirens

LEDs (scanners)
Back-up batteries
Strobe lights
Steering locks
V.A.T. systems


For information on GPS tracking systems, please visit the

website.